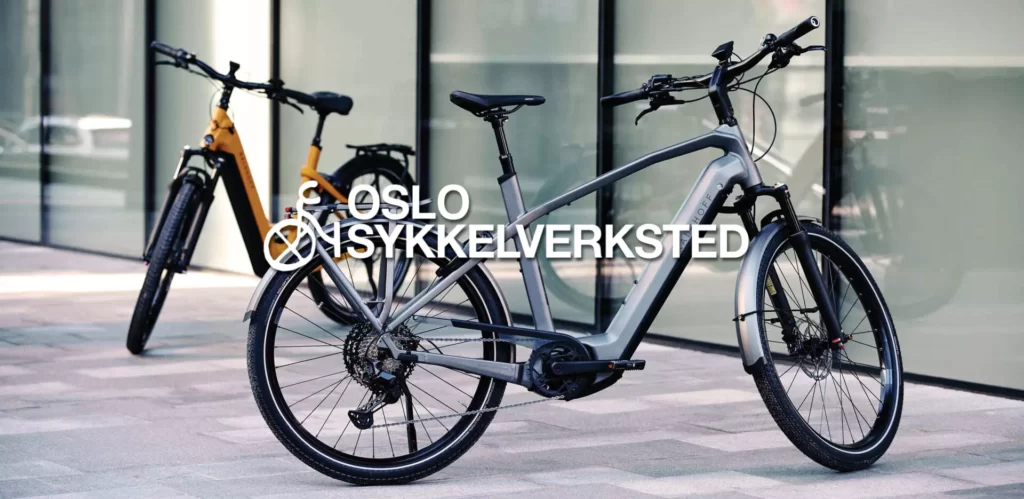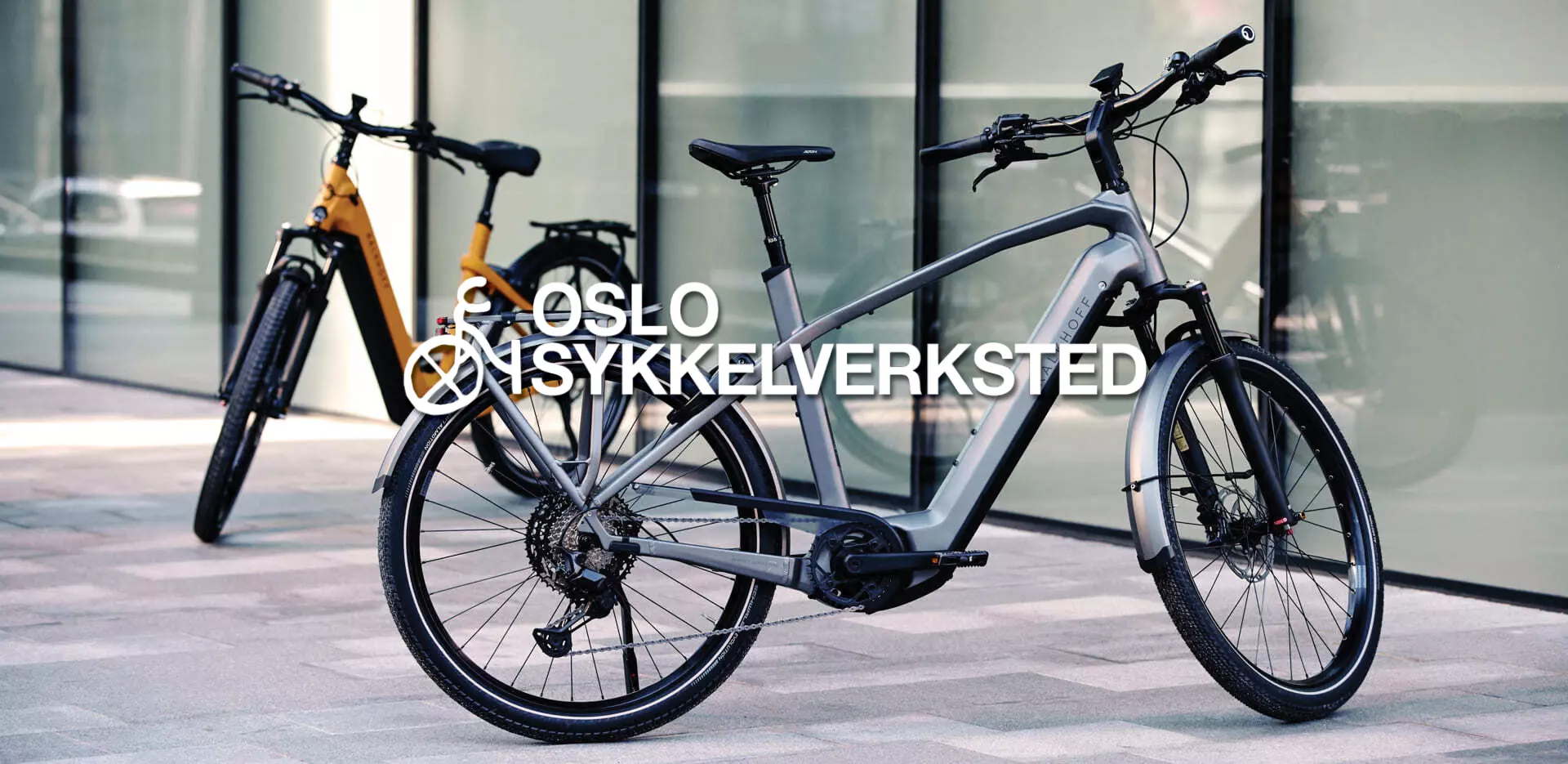 As one of the oldest and biggest bike shops in Oslo, we at Oslo Sykkelverksted offer a wide range of bikes and e-bikes for everyday use. Our most popular bike brands are Focus and Kalkhoff, two very good german brands that offer a lot of quality for the money. We also do service and repair bikes.
E-bikes from Kalkhoff and Focus Bikes
As a retailer of Kalkhoff and Focus bikes, you will most probably find an e-bike that is suitable for your specifications. Both Focus and Kalkhoff offers a wide range of mid-high end e-bikes ranging in price from 25 000,- nok to 70 000,- nok. If we dont have a bike that will suit your needs, we will point you in the direction you need.
Service and repairs on bicycles
We do service and repair all regular bicycles and mechanical service and repair on electric bicycles. We dont fix electric scooters, really old bikes, big cargo bikes, or bikes that has strange names. Use this booking form (in norwegian), or give us a call on 22354865! We all speak english, so feel free to give us a call if you have any questions!
Bike shop for Foodora and Wolt cyclists
We have several really satisfied Foodora and Wolt cyclist among our customers. Some that has record for most deliveries per month. If you are looking for a good bike for food delivery please contact us for a good offer. If you need instalment solution for payment, we offer payment solutions thru SVEA.
If you have a question concerning concerning buying a bike, feel free to give us a call or stop by or shop!
PS. When applying there is one check box for adding co-applicant and one check box for accepting terms. If you are applying alone, do NOT check the Co-applicant box!